We are pleased to receive you as a new patient in our practice. In order to better acquaint you with our office procedures, we would like to provide you with information about our practice, such as location, hours, payment policies, and more. You can even save time at your first visit by printing out and completing patient forms in advance of your appointment.
Mission Statement
We believe in helping patients choose the best treatment options for themselves. Once a condition is diagnosed, we will present treatment options, our recommendations and together decide what is best for you. Many conditions have treatment options that include conservative and surgical options. We may recommend different treatments for the same condition depending upon the patient, their medical status, and feelings. We pride ourselves in promoting conservative and preventive care when possible.
When conservative care is not enough and surgery is needed, rest assured that Dr. Kramer is residency trained on foot surgery and certified by the American Board of Podiatric Surgery.
To fulfill this mission, we are committed to:
Listen to those we are privileged to serve.
Earn the trust and respect of patients, profession and community.
Exceed your expectations.
Ensure a creative, challenging and compassionate professional environment.
Strive for continuous improvement at all levels.
---
New Patient Paperwork
We will need you to fill out some paperwork for your first visit. If you like, you may print and fill out these forms in advance so we can expedite check-in on your first visit:
In order to view or print these forms you will need Adobe Acrobat Reader installed. Click here to download it.
---
Appointments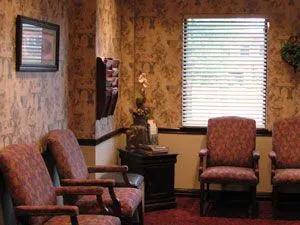 We will maintain our time schedule as closely as possible. Occasionally, emergencies arise which interrupt our schedule. However, it is our desire to be prompt and considerate of your time. Your promptness for your appointment will be appreciated.
If you must cancel an appointment, please provide as much notice as possible so that the time reserved for you may be given to another patient desiring treatment.
Your First Appointment
Please arrive 20 minutes before your scheduled appointment time to fill out necessary paperwork and allow our staff to enter the data. If you prefer to fill out the paperwork in advance, you may download and print our patient forms from this website and bring them with you. Also, please bring a list of medications you are taking. If you are allergic to any medications, be sure that you know which ones.
---
Insurance and Payment
You might appreciate knowing in advance how our accounts are handled. Payment is expected the day services are rendered.
We will always attempt to determine how much your insurance will pay. If a predetermination of benefits can be made, you will be asked to pay the non-covered portion only. In absence of a predetermination of benefits, it is your responsibility to pay the fee personally as treatment is rendered and then make arrangements with the insurance company for reimbursement.
You may pay by Visa, Mastercard, Discover, personal check, debit card, or cash. We do not accept American Express or postdated checks.
---
Driving Directions
Fayetteville Podiatry
509 E Millsap Road
Suite 101
Fayetteville, AR 72703
479-587-0171
Our office is conveniently located on Millsap Road, just off College Avenue (71B) and near Washington Regional Medical Center. We are inside Millsap Professional Building—look for a shiny copper roof.